Best Electric Razors for Men in 2023: Comprehensive Test and Reviews
We will recommend the best electric razors for each feature in this article after testing comprehensively and show the reviews.

Shaving is a daily routine for many men, but it may also be inconvenient if you do not have the razors that fit your needs. So, in this article, RetailCoupons.com will help you find the best electric razor that may make a great impact, whether you have sensitive skin, a thick beard, or simply want to save time and money.
Electric razors are intended to deliver a quick, pleasant, and close shave while eliminating the need for shaving cream, water, or disposable blades. They can also assist in the prevention of razor bumps, ingrown hairs, and skin irritation.
But, with so many electric razors on the market, how can you choose which one to buy? What are the advantages of various models of electric razors? How do you keep your electric razor in good working order and clean it? What are the top electric razors for 2023?
Our Top Picks
Here are the 6 best electric razors that we recommend for you after testing comprehensively:
To pick which electric razors will be the best for your needs, we tested comprehensively during 4 weeks and determined which one will be on the list above.
We will show in detail the features, pros, and cons of each electric razors to help you know clearly before making a purchase.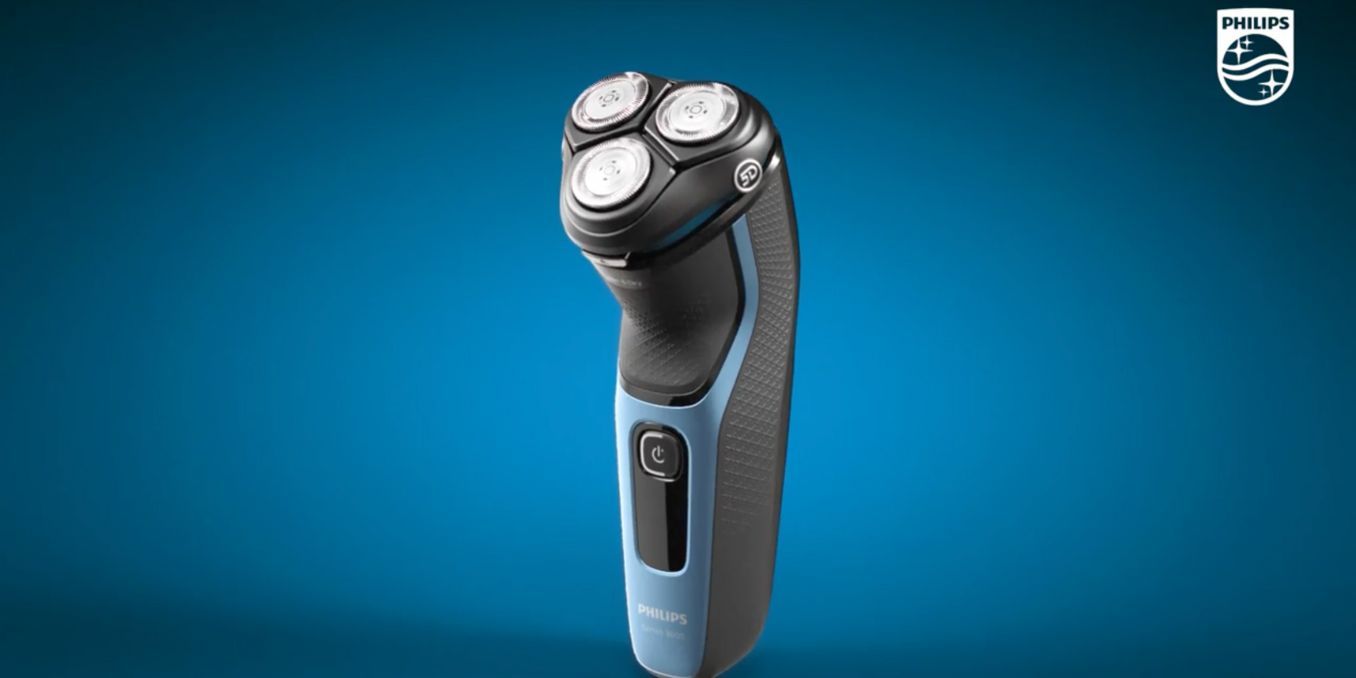 If you are looking for the best face shaver for men overall, you can consider Philips Norelco 3800 Electric Shaver. This razor has an affordable price, about under $100, with some must-have features, which may satisfy your requirements. Let's see an overview of this Philips Norelco 3800, which is also the best rated electric shaver.
Special Features:
5d Pivot & Flex Heads
Pop-up Trimmer
Travel Case
Rechargeable
Waterproof
60 Minute Run Time
Pros:
Easy to open and clean
Over 35,586 global ratings with 4.5 stars overall
Cons:
Do not offers many features
To have a smooth shave, this electric razor may take multiple passes.
Philips Norelco 3800 works effectively with its cost. The pivoting rotary blades hug your face quite well, however, not perfectly. In addition, the ComfortCut blades guard against razor burn and nicking, but it's not as close as you might expect.
This best facial razor works very well to remove longer, tough, and flat-lying hairs, and even better than most foil shavers, which have the same prices. We noticed that the Shaver 3800 is suitable for a 4-day beard or less, and yes, depends on how quickly your stubble develops.
Generally, this norelco electric shaver handles the flat-lying hairs on our neck really well and we are satisfied with it. In addition, this razor offers some additional features, such as a battery indicator. This feature works well, but basic.
Philips Norelco 3800 also offers a hair trimmer on low-cost shavers. However, the trimmers themselves aren't all that amazing, after 4 weeks testing. Even though the trimmer is properly positioned and sufficiently wide, it is ineffective. It takes several strokes to clip the hairs cleanly, and the blade never gets as near to the skin as we want.
Then you should note that issue. If you don't hold the trimmer at the proper angle, it will just fall back during an upstroke. It's still preferable than having no trimmer at all, and you may use it to clean your sideburns or groom your facial hair lightly.
About Philips Norelco 3800 noise, this is the quietest razor during use. The reason is that rotary blades spin at a far slower pace than reciprocating blades in foil shavers, and the vibrations are likewise much less noticeable. Therefore, this Philips norelco shaver simply generates the standard rotary whirring sound, which we think is not at all annoying. So, we recommend you to buy Philips Norelco 3800 as it's the best electric razor for men overall.
Our experience: After 4 weeks using Philips Norelco 3800, we realized that you may need to shave multiple times over the same areas to make sure that it's clean. However, with an affordable price of this razor, we believe that it's worth it. If you ask "what is the best shaver for men", we will say Philips Norelco 3800.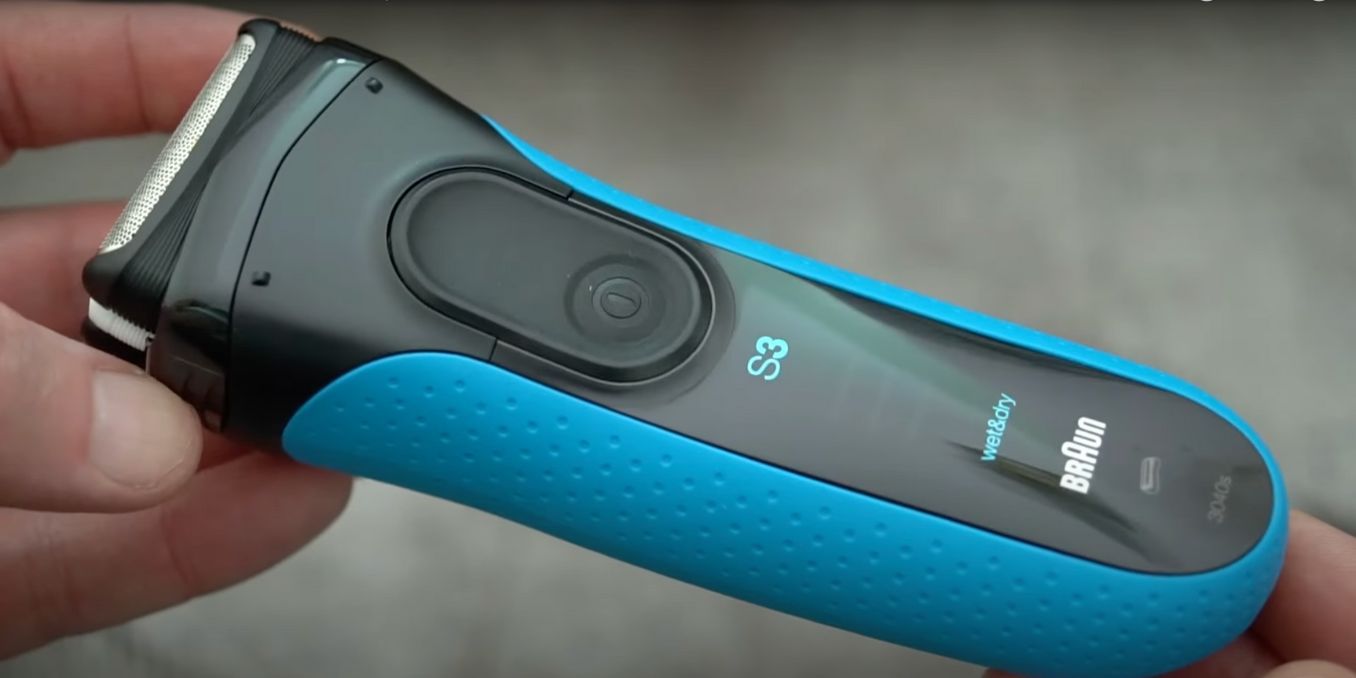 For anyone who is shopping on a budget, Braun Electric Series 3 Razor may be the best choice.
Special Features:
Fast Charging
Rechargeable
Battery Indicator
Detachable Head
Cordless
Dry Shave
Wet Shave
Floating Head
Waterproof
Pros:
Have a wet and dry shave.
Better in shaving for longer, and flat-lying hairs.
Really worth it.
Cons:
Works best on shorter facial hair than other areas.
Not very easy to clean.
With an affordable price and comfort when shaving, this entry-level electric razor receives thousands of good reviews on Amazon. Besides the shaver, the replacement shaving heads also have a good price for customers.
Same as Philips Norelco 3800, the closeness of this shaving machine for men is not good. But the highlight about this Series 3 is that it's more comfortable and gentle for your skin, compared to other razors.
All Series 3 razors work best, but we recommend you to choose the 3040s. This works best on a slightly longer beard. You just need to shave some strokes and it's clean. In addition, compared to Braun Series 7, 8, and 9, this Series 3 offers a wet and dry shave, helping you clean manually easier.
Talking about its battery life, same as other shavers in the entry-level Series 3, this best cheap electric razor just has a tiny rechargeable NiMh battery. This leads to a problem. While most shavers can give up to 45 minutes of cordless usage, this razor only provides about 20 minutes. To be honest, that's a bit disappointing. But with its price, we believe that it's not a big problem.
Our experience: The Series 3 3040s also works well for people who have a sensitive skin because its foils still cool when shaving. However, if you have coarse facial hair, it takes longer to shave with this razor.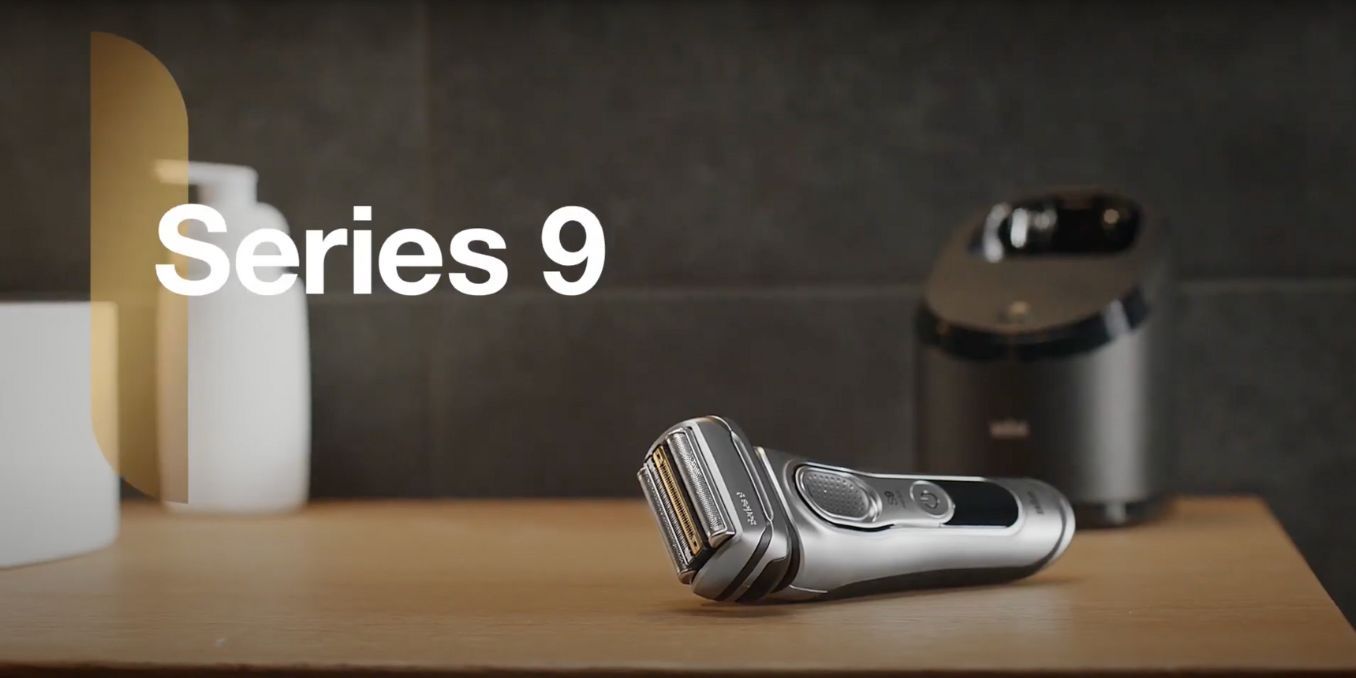 We know that the electric razors may hurt you if you have sensitive skin. But don't worry. Braun Series 9 9390cc is definitely gentle and comfortable and we always recommend it.
Special Features:
Cordless
Pop-up Trimmer
Wet
Dry Shave
Travel Lock
Fast Charging
Battery Indicator
Waterproof
Pros:
Suitable for sensitive skins.
Really gentle and comfortable when shaving.
Works with longer, wiry, flat-lying, and even ingrown hairs.
Close shaves.
Cons:
Pricey.
Difficulty in manual shaving.
Not suitable for light beards.
The Series 9 is the latest and also the greatest of Braun. It can bring enjoyable experiences thanks to foils, which remain cool during shaving. Even with the three-day beard or more, this razor's shaver is really comfortable, with no hairs getting pulled. That's why it's the best choice for men with sensitive skin.
This Braun razor shaving head offers 4 blade cutting systems, including two OptiFoils, HyperLift&Cut, Direct & Cut trimmer.
Direct & Cut trimmer: allows you to easily cut longer hairs that grow in different directions with less strokes than most other foil shavers.
OptiFoils: these two outer foils can help you cut the hairs at skin level. You can see the honeycomb shape of the perforations, which can make them more efficient in catching hairs.
HyperLift&Cut: this element is only specific for Braun Series 9, which can lift and cut flat-lying hairs. Because of the Titanium Nitride coating, this HyperLift&Cut has a golden color.
You may not know but from the Series 5 and up, all Braun shavers, including the Series 9 reviewed here, can only swivel up and down. To be honest, that's sufficient. The four shaving parts may move independently and have a wide range of motion, allowing them to keep in touch with the skin no matter where you shave.
Braun Series 9 9390cc offers an upgraded MCU (microcontroller unit). Different with 8bit processor, which is offered for the existing Series 9 shavers, Braun Series 9 9390cc is more powerful. In addition, this Braun razor also comes with a sensor, which can read beard density. You can easily use this razor to real-time adjustments, helping your shaving more efficiently.
Talking about this Braun razor battery life, you can use up to 60 minutes of cordless shaving time when fully charged. In addition, due to safety precautions, you can not use Braun Series 9 9390cc when charging. This is because this razor offers both wet and dry shaves.
Our experience: We were impressed with this Braun Series 9 9390cc in the very first time of using it because it's really gentle and forgiving. Although most of electric razors can minimize the impact on skin health [1], Braun Series 9 9390cc can become the best Braun shaver and also the best men's razor for sensitive skin. This is because of its both wet and dry shaves, and yeah, very comfortable to use.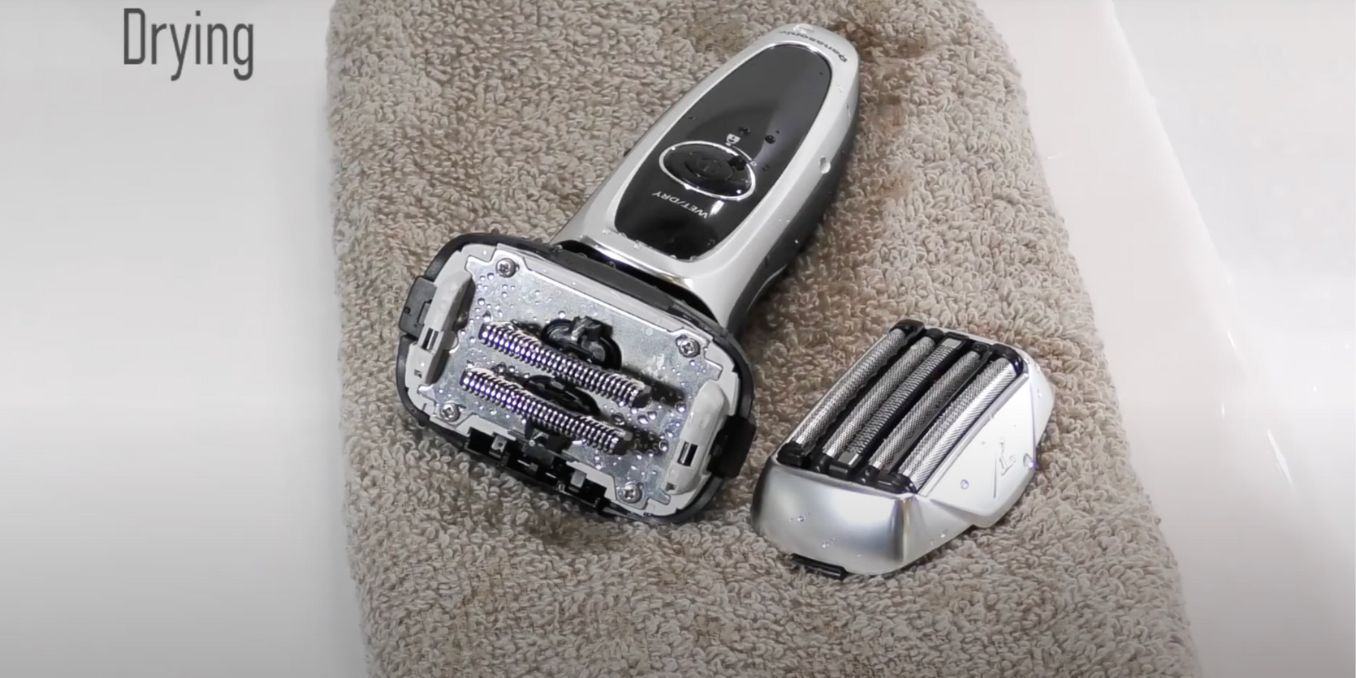 Panasonic Arc 5 ES-LV65-S is the best choice when talking about shaving performance. Compared to other big brands, like Braun, it's obvious that this Panasonic razor works more effectively when considering the closeness of the shave.
Special Features:
Rechargeable
Portable
Wet & Dry Shave
Floating Head
Pop-Up Trimmer
Shave Sensor
Battery Indicator
Hypoallergenic
Waterproof
Cordless
Pivoting Head
High Efficiency
Pros:
The best closeness of shave
Budget-friendly with the best performance
5 slightly curved cutting elements
High-quality stainless steel blades
14 000 CPM linear-drive motors
Cons:
Do not offer a cleaning station.
As mentioned before, Panasonic Arc 5 ES-LV65-S offers various important features, especially high-quality stainless steel blades. This feature sharpened at a fairly aggressive 30° angle to provide efficient, close, and smooth cutting. Combined with other features, including 14 000 CPM linear-drive motors and 5 slightly curved cutting elements, this razor can provide an extremely close shave.
Panasonic already released an update to the ES-LV65, and it's Panasonic ES-LV67. Honestly, we do not see any significant improvements in performance of this newer shaver, despite the revised design. However, it also could be a good alternative if you have a need.
Our experience: While the comfort of the newest Arc 5 models is somewhat greater, this Panasonic Arc 5 ES-LV65-S would do for most guys seeking a very close shave at a lower cost. Although this razor does not offer a cleaning station, you can easily clean it manually.
To sum up, if you are only focusing on the closeness of the shave, the best choice is Panasonic Arc 5 ES-LV65-S. You can afford this razor with an affordable price, and even at a lower price compared to other razors, which do not offer the closeness like this one.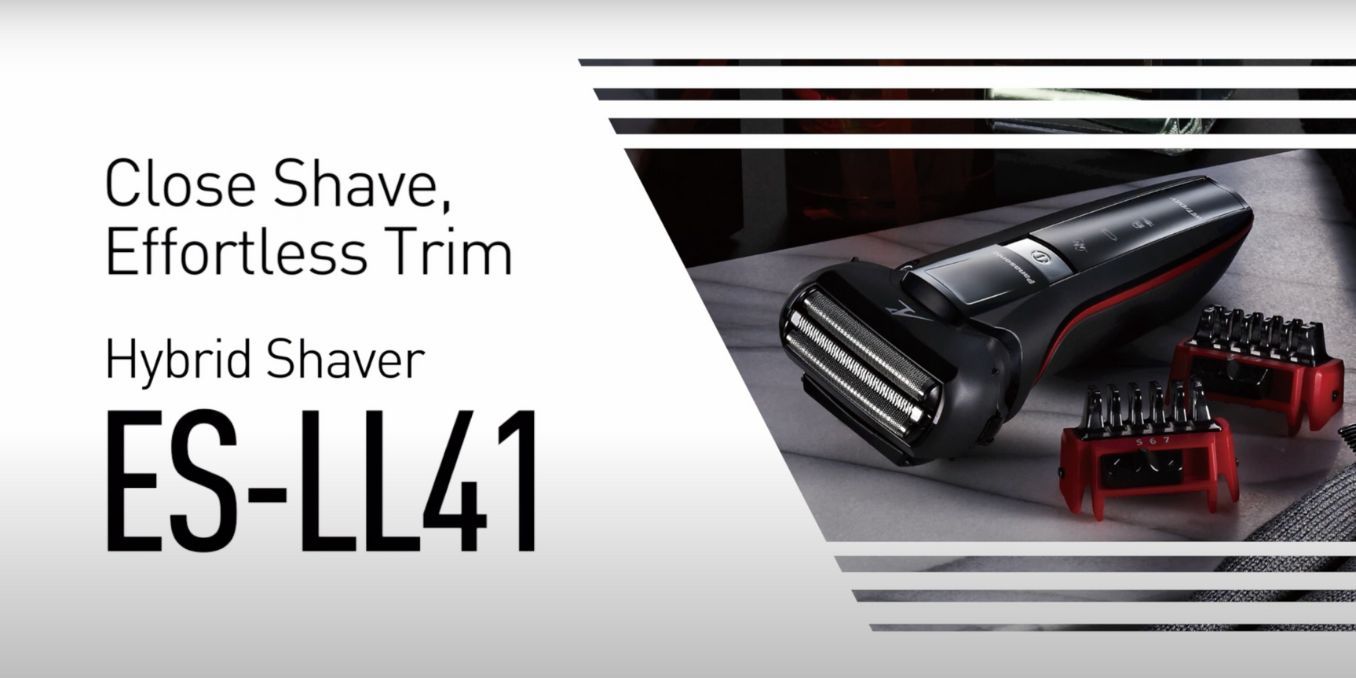 Panasonic Arc 3 ES-LL41-K offers excellent performance, with its price. Look at some highlight information about this men's foil shaver below:
Special Features: Not-Applicable
Included Components: Two Trimming Attachments
Pros:
Wet & dry shaves.
13 000 CPM (cycles per minute) motor.
Can shave very close to your skin.
Easy to use for beginners.
Also easy to clean.
Cons:
Only offer 3 cutting elements, compared to 4 or 5 of other razors in the market.
The Arc 3 is also one of the closest closenesses of the shave, same to other models of Panasonic, such as Arc 5 ES-LV65-S. With reasonably short hair, this mens shaver trimmer can catch and clean easily. However, you should shave frequently if you want to get the best results.
For anyone who requires more cutting elements, Panasonic Arc 3 ES-LL41-K will not be the best choice since it only offers 3. But, because of its 3 cutting elements, the beard electric razor's shaving head is quite slim. That's why it's suitable for beginners. This razor also offers the pop-up trimmer, which allows you to groom your sideburns effectively. If you have a beard, you can even use it to edge it.
Changing the foil and blades is also fairly simple. Remember that you'll need to replace your set every year, but thankfully, the price is affordable. You can choose Panasonic WES9013PC Replacement foil & blades, which is compatible with ARC3 3-Blade Shavers ES-LL41-K.
Our experience: When talking about beard, this razor comes with two distinct adjustable combs for pre-trim or maintenance. And, yeah, although it depends on each person, who has a beard or maybe not, but it's also a good option that this razor offers. To sum up, this Panasonic Arc 3 ES-LL41-K offers the best performance with its prices. In addition, it's really easy to use and cleaning, so that's why we recommend it to beginners or teens.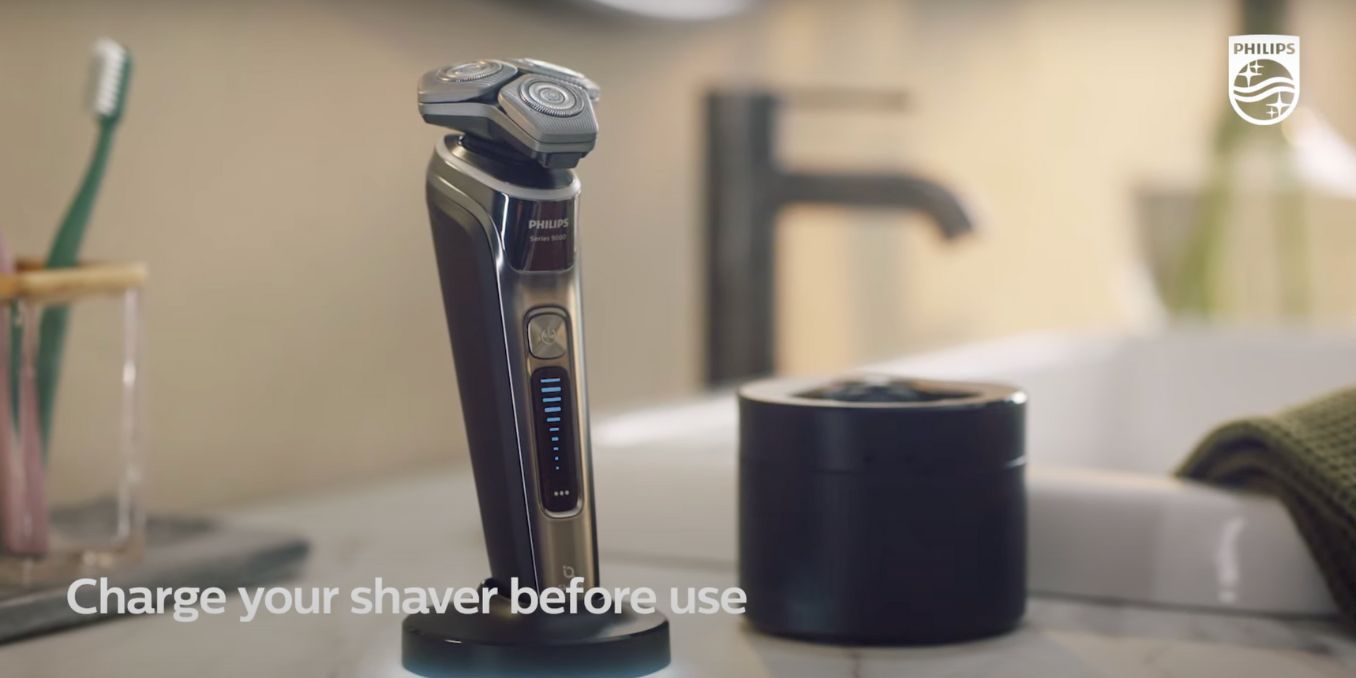 If you love rotary-style shavers, you should consider Philips Norelco Shaver 9300, which offers what you need, also a cleaning system.
Here is an overview information about this best rotary shaver.
Special Features:
Dries
Rotation moves in 8 directions
Includes Docking Station: Charges
Wet & Dry
Clean
Digital display
Included Components:
Charger
Protective Cap
Attachment
Cleaning Brush
Pros:
Includes a digital battery meter
Offers a cleaning system
Has three independent heads hug facial contours
Cons:
Battery life: 50 minutes, compared to 60 minutes from other razors.
Talking about how the remaining battery is displayed, this Philips Norelco Shaver 9300 uses 5 bars, each representing 20% of the remaining charge. So, it's very clear and easy for you to know when you should charge your razor.
Philips Norelco Shaver 9300 comes with its special features, including automatic cleaning and charging stations, known as SmartClean. It cleans, lubricates, and charges the razor. It operates on detergent cartridges and performs largely as claimed.
When compared to other original cartridges, especially Braun, the cost of ownership suggested by the cleaning cartridges is relatively cheap. Furthermore, because Norelco's cartridges do not include alcohol, they will last longer (an alcohol-based solution evaporates quickly). After the cleaning procedure is through, the stations employ induction heating to dry the shavers.
Our experience: Unlike other shavers that come with an integrated pop-up trimmer, Philips Norelco Shaver 9300 offers a click-on trimmer. And you know, this feature is really useful for grooming and touch-ups.
As we mentioned above, electronic razors brings more benefits to everyone, including easy to use, helpful in cleaning beard, easily to carry any electronic razors when travelling [2], etc. However, before buying any electric razor, you should think about your needs first. Do not strictly believe in any reviews because it's more personal. Maybe one razor is good for us, but it could doesn't work for you. So, the most important thing is about your needs. Using our reviews, consider your needs, and decide to choose which one is right for you.
Next, you should know what factors will benefit in different users and situations. We list down for your some factors that you should consider:
Your budget: if you shop on a budget, you should think about cleaning solution, replacement prices of blades, foils, etc.
Sensitive skin: whether your skin is sensitive, such as predisposition to razor burn, bumps, etc.
Facial hair particularities: different people come with different types of facial hair, such as flat-lying hairs, coarseness, etc. Choosing the suitable electric razor for your facial hair is the most important.
Shaving habits: Although many electric razors offer both wet and dry shaves, some don't. In addition, the frequency of shaving will also affect your decision of choosing razors.
Specific pros and cons of each razor: some may come without a cleaning station or maybe have a short battery life, for example. You should think about these features before buying.
There are thousands of electric razors in the market. So, if you want to find the best foil shaver, you should carefully read our reviews with pros and cons of each razor, and combine these information with your requirements.
During the 4 weeks period, our teams carefully research and test comprehensively. We try each feature of each electronic razor, finding its highlight pros and cons. After that, we carefully decide which razor can be placed on our list, which we believe can be the best with each feature, to recommend to our readers.
We know that our reviews are objective, but can be recommended for most people. However, if your choice is a rotary or foil shaver, it should come with your needs and which you believe that works best for you, besides on our reviews.
What's better rotary or foil shaver?
As mentioned above, it depends on your personal needs. If you have sharp features on your face, a rotary shaver will be the best option for you.
Are expensive shavers better?
Not at all. Some expensive shavers have the same features as others, which are sold at lower prices. If you believe that the higher prices of electric shavers offer any special features, which can work best for you, you can buy it.
Is 3 blades better than 5 shavers?
Five blades (at the proper spacing) instead of three minimizes the bulge, which means the skin is more even, with the bulge decreased by more than 30% (Fusion5 vs. Mach3). As a consequence, you get a closer, more pleasant shave and are less likely to injure yourself.
Should I use a foil shaver everyday?
Yes, we believe that you should use a foil shaver everyday.
Why are Braun razors so expensive?
This is because Braun razors often come with higher performance, various features, strong motors, many cutting components, and include a variety of modern technology.
How much should I spend on an electric razor?
It depends on your budget. But in general, you can afford the electric razor with all basic features at $60 to $150.
Is it better to shave wet or dry with an electric razor?
Using wet or dry shaves is better depending on the sensitivity of your skin. A dry shave could help you shave faster, and also cause less discomfort because the blade is not as near to the skin as with wet shaving.
Can I use oil with an electric shaver?
Yes, you can use oil with an electric razor. The first option is to use a light mineral oil, such as hair clipper oil.