The Best Electric Toothbrushes of 2023
We test every feature comprehensively for 5 weeks to determine the 5 best electric toothbrushes for our readers with different needs.

Electric toothbrushes are a helpful and true method for improving your oral health and cleanliness. But, with so many electric toothbrushes available, how can you pick the best one for your needs and budget? RetailCoupons.com will analyze some of the best electric toothbrushes of 2023 in this article, based on consumer reviews, features, and our careful test.
As you already know, an electric toothbrush is not just a fancy gadget, it can help more. Electric toothbrushes work more effectively compared to manual toothbrushes at removing plaque, preventing gum disease, and reaching difficult-to-clean regions.
In this article, we'll also go over how to choose an electric toothbrush and how to use it appropriately, so you can read if you are still confused about what you should choose.
Our Top Picks
Let's continue to see what electric toothbrush we will recommend to you.
We test and show you all the highlight information and features about each electric toothbrush, including type, pros and cons, what you will love, and our experience.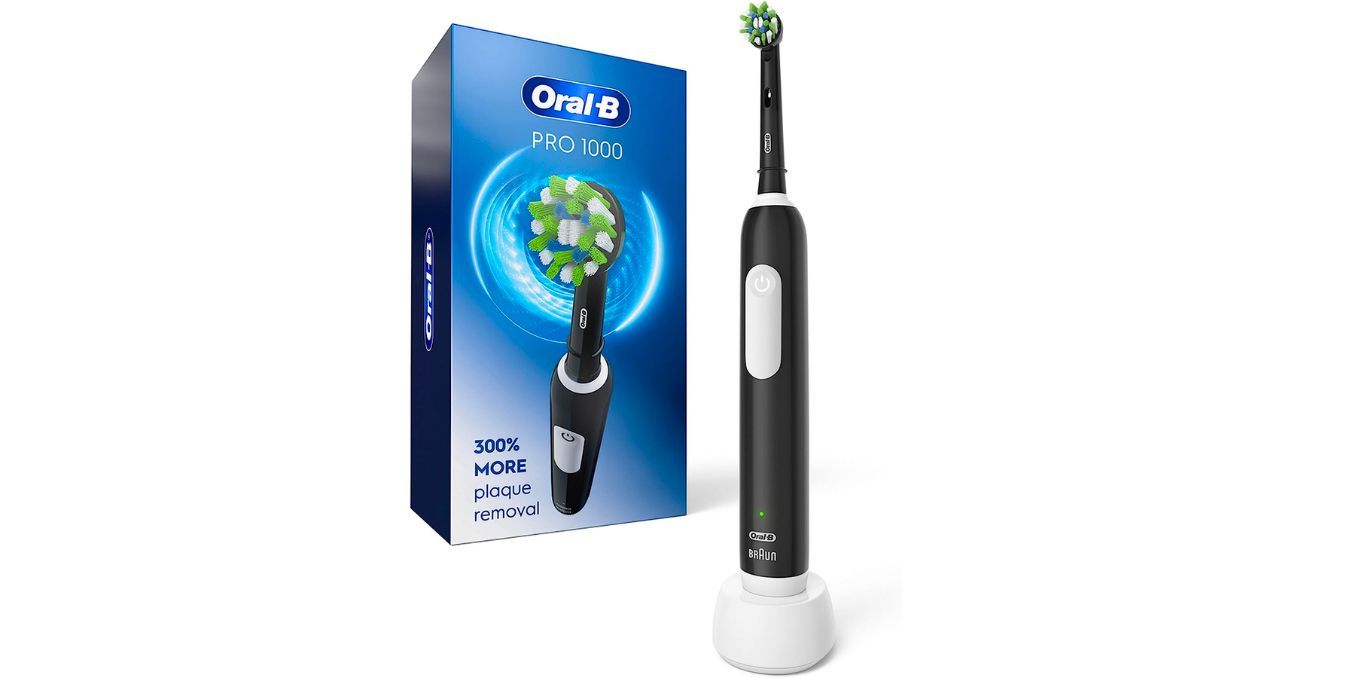 First, let's look at some overviews about the Oral-B Pro 1000 Power Rechargeable Electric Toothbrush.
Special Features: rechargeable, brushing timer, pressure sensor, 
Pros:
Long battery life: 2 weeks from fully charged
Can remove plaque along the gumline 300% better than a manual toothbrush.
Has an ergonomic handle.
Cons:
Not a high-tech feature toothbrush
Compared to other electric toothbrushes that we tested within 5 weeks, Oral-B Pro 1000 offers us the best brushing experience at an affordable price. Although the Oral-B Pro 1000 does not offer many high-tech features like other types of this brand, such as the Oral-B Smart 1500 or Oral-B 7500, it works with a balance between value and function.
You can easily afford this toothbrush because of its lower price than others, but you can also expect its performance. Actually, you can realize that it works twice or three times better than its price.
Talking about its features, the most effective feature that this toothbrush offers is a timer, which can alert you when two minutes have passed and reminds you to switch quadrants of the mouth every thirty seconds. The Pro 1000 also has a pressure sensor, which can help when you brush your teeth too hard, by stopping the normal pulsations. This feature is more effective than the others we tested. In addition, Oral-B Pro 1000 is accepted by ADA [1].
Our experience: The brush mode of this Pro 1000 is comfortable for sensitive teeth as we felt. In addition, it also works in removing about 50% of the plaque in our teeth. This is just our subjective observation, but we feel cleaner after 5 weeks of using this brush compared to others.
The Pro 1000 is easy to use, and also less noisy than comparable models. You can also enjoy using this toothbrush with its smaller brush head, which can help you clean hard-to-reach places. However, you should change the brush head at least every 3 months of use. Oral-B FlossAction Brush Heads is the brush head that you should consider choosing.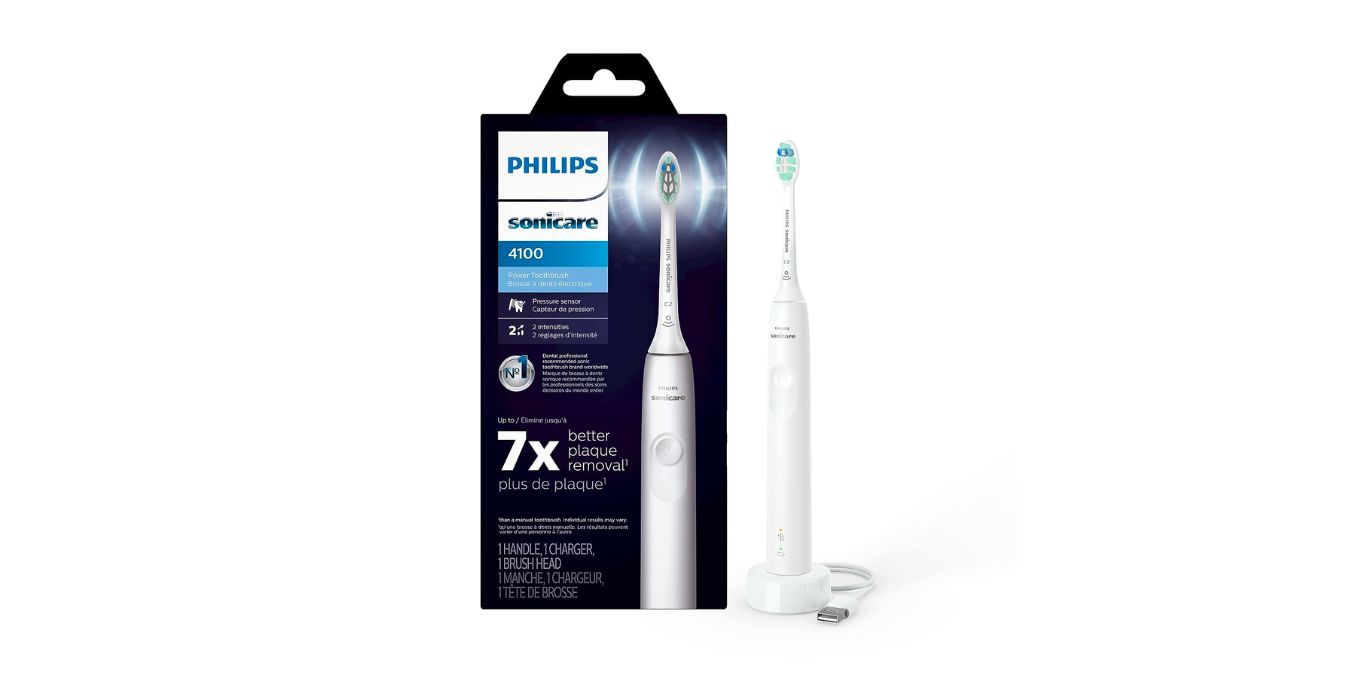 Special Features: lightweight, ergonomic, brushing timer, rechargeable, and pressure sensor.
Pros:
Contains various highlight features.
Small and lightweight, suitable for traveling.
Has a 2-year warranty.
Cons:
Not suitable for sensitive gums.
Not have multiple brushing modes.
Kinda noisy.
PHILIPS Sonicare 4100 is really the best choice for a tight budget. You can get various helpful features at an affordable price, such as an automatic shut-off timer. For anyone who has hardly time to brush their teeth for 2 minutes as a dentist recommends, the timer of PHILIPS Sonicare 4100 is a big help. Compared to the automatic shut-off of Oral-B Genius 8000 and Oral-B Genius 9600, PHILIPS Sonicare 4100 performed the best overall.
Talking about the brush head of this ProtectiveClean 4100, we have a comfortable experience with it. With various bristle lengths and shapes, ProtectiveClean 4100's brush head can easily help us to get into hard-to-reach small spaces between teeth. In addition, this brush is really suitable for traveling because it's small and lightweight. ProtectiveClean 4100 comes with 2 years of warranty, so you do not have to worry if you experience any manufacturing defect.
Our experience: This brush is not suitable for sensitive teeth because of its pressure sensor feature. We were already struggling with the pressure sensor and timer alerts features since they're really similar to each other.
For anyone who does not like a noisy possible brush, PHILIPS Sonicare 4100 is not the best choice. This toothbrush is one of the loudest that we already tested. You can compare its noise with a small vacuum cleaner, so using it is quite jarring in both morning and night.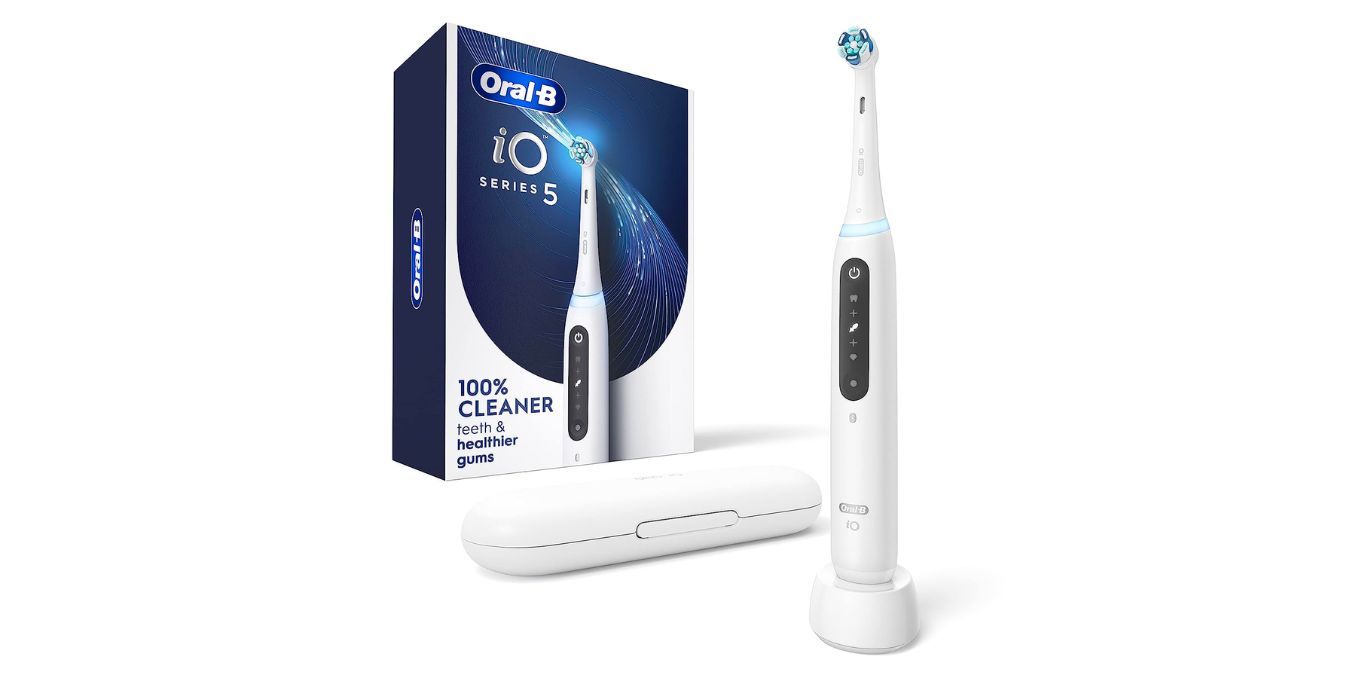 Special Features: pressure sensor, travel size, rechargeable, and brushing timer.
Pros:
Has 5 smart modes so you can choose which is suitable for yourself, including Whiten, Daily Clean, Sensitive, Super Sensitive, and Intense.
Works best for sensitive gums.
Cons:
The Oral-B iO Series 5 is popular with its smart features, including LED indicator lights, pressure sensors, 3D teeth tracking, and magnetic drive. Compared to other toothbrushes, Oral-B iO Series 5 brings us a high level of experience with its app and all the smart features it provides.
This toothbrush offers softer brush bristles than Oral-B Pro 1000, which is the most popular toothbrush of this brand. In addition, real-time coaching of Oral-B iO Series 5 can alert you when you are hardly brushing your teeth. So anyone, who has sensitive gums, could love this toothbrush.
Our experience: Although the price of Oral-B iO Series 5 may not fit the budget of most people, its smart features surprise us. This toothbrush also works for sensitive gums compared to others we tested.
As we mentioned above, 5 smart modes of this toothbrush for better personalized brushing can satisfy you. Other toothbrushes in the market usually have three or four modes.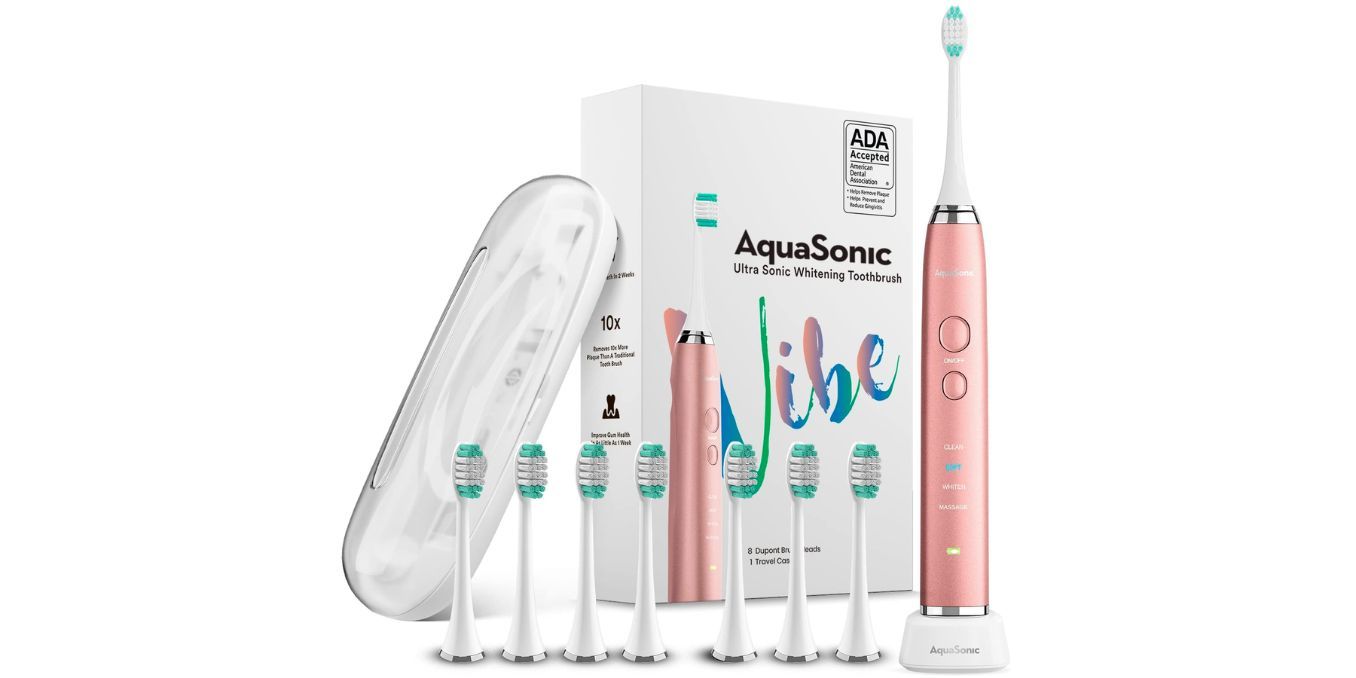 Special Features: brushing timer, lightweight, and wireless charging.
Pros:
Comes with various accessories.
Has an affordable price.
The brush head is really secure, not loose, wobbly, and fitting as some other toothbrushes.
Cons:
Need to be charged before 1st time used.
After brushing the full recommended 2 minutes, AquaSonic Vibe Series Ultra Whitening Toothbrush brings a cleaner feeling to our teeth, even in the deepest corners of our teeth than others.
Despite its affordable price, this toothbrush comes with various accessories, including 8 DuPont brush heads, a charging base, a warranty card, a user manual, and 1 custom travel case. Other higher priced brands like Philips Sonicare or Oral-B do not contain more accessories like that.
Our experience: This AquaSonic Toothbrush works effectively in cleaning even after we eat a sticky snack. We can use it for 10 days or more if fully charged. This toothbrush is very convenient to use since it alerts us to change another quadrant of mouth by pausing for 1-2 sec after 30 sec.
This toothbrush is really to use. You can easily switch from one brushing mode to another by pushing the button. However, notice that you should charge this toothbrush before using it for the first time.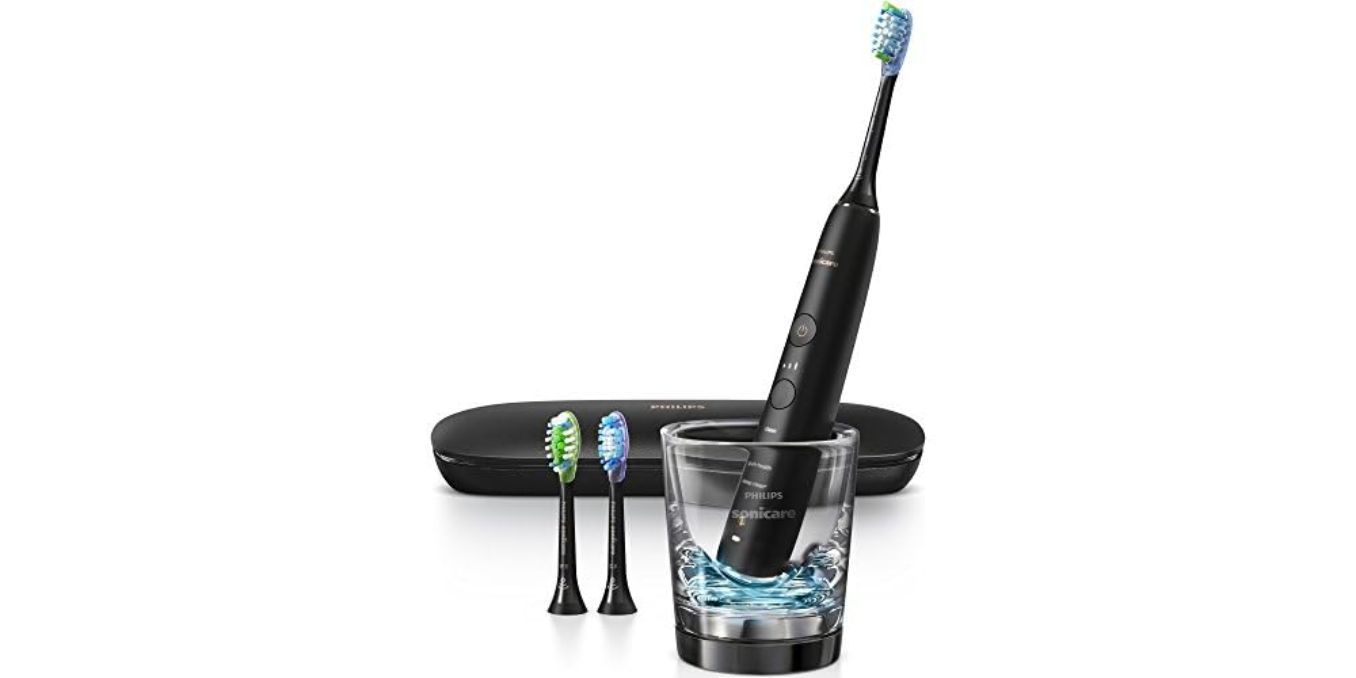 Special Features: pressure sensor and rechargeable.
Pros:
Works 10 times better than other smart toothbrushes in removing plaque and improving gum health.
Has 4 different modes for specific requirements.
Suitable for sensitive gums.
Cons:
The toothbrush' cap does not fit to secure the brush head.
Has an inconvenient charging design.
Philips Sonicare DiamondClean Smart 9300 has 4 different modes as mentioned above, including clean, deep clean, white, and gum health. You can also easy to set up your toothbrush head in 3 colors with different goals, including:
Blue: Plaque Control Toothbrush Head
Green: White toothbrush head
Purple: Gum Care Toothbrush Head
Our experience: We really love this toothbrush's touch-up feature, which can show you all areas in your mouth. We were shocked because we did not notice that there were some "no" cleaning areas. So, you can use this feature to make sure that all areas of your mouth are getting clean.
With Location Sensor, Sonicare DiamondClean 9300 will help you clean even the hard-to-reach areas in your mouth by tracking and improving your coverage. In addition, this toothbrush offers a 3D Mouth Map, which can show you some areas in your mouth that need more attention. Although this toothbrush can clean plaque very well, it's also mild for anyone who has sensitive gums.
You should notice these things before buying any electric toothbrush. It includes:
Cost
Considering your budget for the toothbrush is the first thing you should do. There are different types of electric toothbrushes, and different prices as well.
Don't worry if you have a low budget for it! The main difference between higher-ticket and low-end toothbrushes is the feature. You should pay more attention to the types and sizes than the cost.
Ease Of Use
Think about smart toothbrushes with various features or easy-to-install that fit your needs. Some people love to use smart toothbrushes with an app, timer, and tracking, while others struggle with these features.
Special Features And Extras
You can consider what special features you like, such as:
Toothbrush stand
Automatic timer/shutoff
Pressure sensor
App compatibility
Travel and cases for extra heads
Multiple brush settings
We tested all the electronic toothbrushes in this list that we recommend for you and 5 others based on their value, features, pros, and cons. During the 5 weeks trial period, we used each toothbrush every morning and late at night. After that, we compared each toothbrush with each other and chose the 5 best toothbrushes for each use.
Are expensive electric toothbrushes worth it?
An expensive toothbrush offers more smart features that are more convenient to use. In addition, the high price is also because of its ADA Seal of Acceptance, which shows that you can truly believe in its quality. To sum up, it's really worth it.
Do dentists prefer electric toothbrushes?
Yes, they do. This is because electric toothbrushes work more effectively in removing plaque than manual ones.
What are the disadvantages of electric toothbrushes?
It's high cost and high risk of damage. Of course, electric toothbrushes have a higher price than manual ones because of their smart features, apps, etc. In addition, these toothbrushes are easy to damage if you drop them or fall in the water.
How long do electric toothbrushes last?
It depends on various factors. However, in general, manufacturers state that electric toothbrushes can last three to five years.
Is it safe to use an electric toothbrush every day?
Yes, dentists recommend using an electric toothbrush every day to maintain good oral hygiene.