Target Return Policy Tips You Must Know!
Top 10 Target return policy tips for anyone who wants to return or exchange their items to this retailer. Follow to know more!

10 Target Return Policy Tips You Must Know
90 days Target Return Policy for Most Items
According to Target's website, you have 90 days from the date of purchase to return most new, unopened items for a refund or exchange. When any part of the order is shipped, delivered by a Shipt shopper, or prepared for pickup, the order has been invoiced, and the return window for items purchased on Target.com starts at that point.
But keep in mind that some items may have a shorter (or maybe longer) return window. And of course, any items that are not new, may have some additional restrictions to return.
RedCard members could get 120 days of return for most items
Maybe you do not know that you will get an extra 30 days for returns for almost all items compared to the standard return policy if you are a RedCard member. That means you have a total of 120 days of return at Target.
Electronics must be returned within 30 days
On the invoice, packing slip, Target policy board (refund exclusions), Target.com, or in the item description, some items sold by Target have a different return policy.
For instance, you have 30 days to return electronics and entertainment items, including cameras, computers, tablets, and gaming systems.
Apple products need to be returned within 15 days
Be careful because Apple products have a shorter return window compared to other electronics products. For most Apple products, you must return within 15 days. So, if you have any issues with your Apple products, maybe with your Apple Watch or Airpods, you must return them as soon as possible.
However, there is an expectation that you only have 14 days to return iPhones to Target.
Target-owned Brands could Return Within a Year
The best part about buying Target-owned brands is that you have up to a year to exchange or return items, even if it's used. Sounds interesting, right?
Let's see a list of Target-owned clothing brands that allow you return items within a year:
A New Day
Hearth & Hand with Magnolia
Brightroom
Room Essentials
All in Motion
up & up
Cat & Jack
Heydey
Mondo Llama
Sun Squad
Everspring
Wondershop
Xhilaration
Spritz
Boots & Barkley
Bullseye's Playground
Project 62
Shade & Shore
Opalhouse
Threshold
Smartly
Made By Design
In addition, you can also return Target-owned brand food within a year to get a full refund. It includes Simply Balanced, Good & Gather, and 
To take advantage of this benefit, you must return or exchange Target brand items with a receipt or other proof of purchase.
Makeup can be returned, even when opened
Makeup, haircare, and skincare items can be returned to Target within 90 days (or 120 days with a RedCard), even if you opened it. To return them, remember that you need to have the original receipt.
We believe that it's good news for beauty fans. In case you buy a lipstick, and its color is not suitable for your skin tones, you can easily return it thanks to Target's return policy.
Opened CDs, DVDs, and video games can only be exchanged
Unlike most items, Target only allows you to exchange CDs, DVDs, and video games.
Remember that when you exchange these products, you will get a copy of the same thing. You cannot return them or be required to exchange them for different options.
Bogo Items Can Be Returned But For A Discounted Rate
Any items you buy at Target through a sale for buy one get one can be returned but for a discounted price. The refund will be calculated based on the items' original price.
You Can Also Return Opened Diapers, But It Depends On The Store
You may think that diapers do not qualify to return. But the answer is no. Diapers can be returned if it is unopened within 90 days, or 120 days if you have a RedCard membership.
We know that there is no stated rule about diaper return in Target's policy, but believe us! We've found that if the diaper packaging is opened, they are less likely to accept your return.
So, before making the trip to Target, you might want to give your store a call in advance and check in with a manager.
You can return Target clothing return policy without tags if you have proof of purchase
Target will accept returns without tags during the 90-day return window (or 120 days for Red Card members) if you have your transaction history on the app, a receipt from your purchase, or the credit card you used to make the purchase.
Once more, the Target employee or store manager may deem this policy to be appropriate. We found lots of customers have successfully returned items without tags.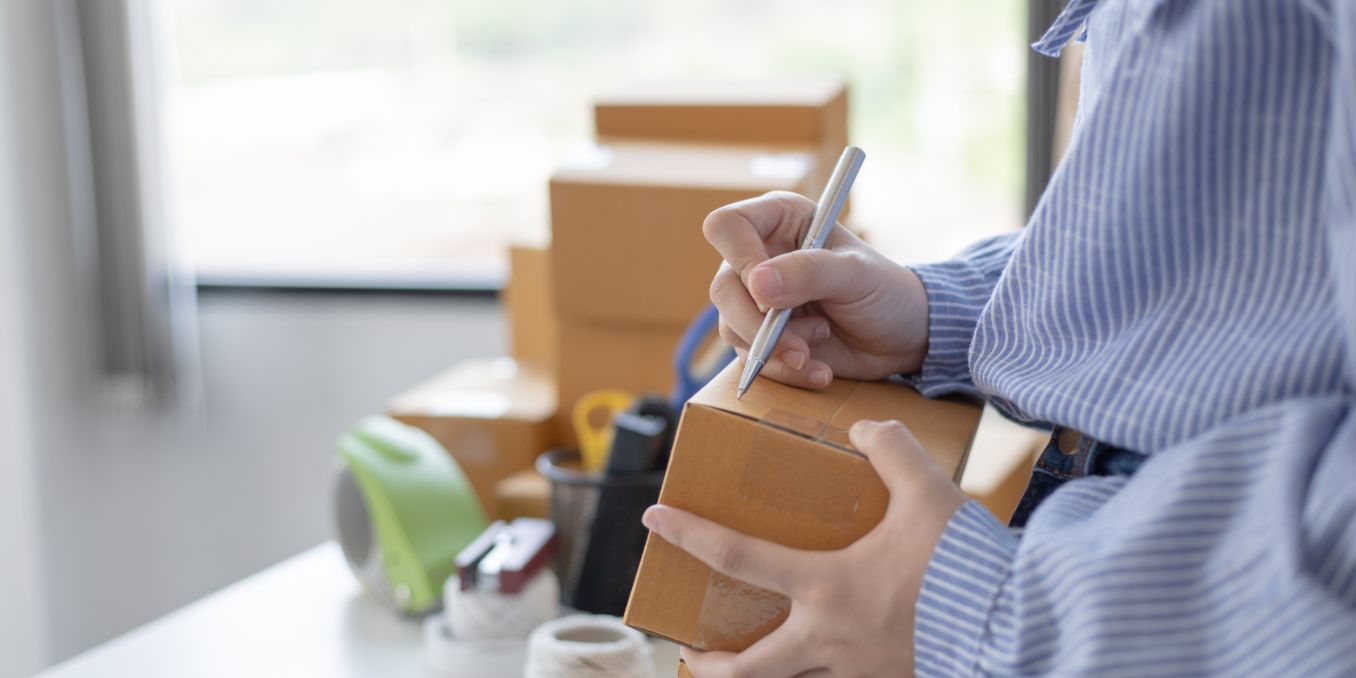 There are a few items that you can not return to Target, including:
Specialty and prepaid gift cards
Personalized items
Target gift cards
Open or defective collectibles
Opened/unsealed breast pumps
Trading cards and trading card accessories
For In-Store Purchases
You can return your online orders in-store if you follow the steps below:
Bringing your item to the Guest Services counter
Provide a return barcode from your packing slip, order details page, or receipt.
You will receive support from a staff member who will also process your refund.
You can also return your items to Target without a receipt.
For Online Purchase
You can start a return online by:
Login into your account
Choosing "Order Status" if you purchased something from Target.com or the Target app.
Select products you want to return from a list of your online orders.
You must ship your purchases back to Target using a prepaid return mailing label that you must print.
Once your things have been received and are in good condition, you will be refunded.
Can I return to Target without a receipt?
Yes. As mentioned above, you can totally return your items to Target without a receipt. But there are some restrictions you must follow in this case.
Can you return to Target after 90 days?
If you are a RedCard member, you have up to 120 days to return most items. For some Target-own brands, such as clothing or food, you can have up to a year to return.
Can I return something to Target if it's open?
It depends on the item. For most items, you can return to Target and get a full refund even when it's open. However, you can only exchange CDs, DVDs, and video games that are open.
What does Target do with returned items?
They can resell these items. However, with items that cannot be resold, Target will donate or recycle them.
How long do Target in-store returns take?
Generally, it takes up to 2 days to get a refund after Target accepts your return.